Nutrition & Osteoarthritis
The role of nutrition is often overlooked in the management of osteoarthritis.
Osteoarthritis (OA) is a degenerative joint condition that commonly affects the hands, hips, knees and spine. OA occurs when the cartilage of a joint begins to break down causing swelling, pain, stiffness and limited joint range of motion.
OA isn't just an old person's disease; it can affect people in their 20s and upwards. It can be caused by traumatic injury, surgery, genetic predisposition, obesity, joint over-use and age.
I myself am 30 years of age and have OA in my left big toe from an old injury ankle injury. The ankle injury has led to a collapsed medial arch of my foot placing abnormal stress on my left big toe for many years. This has likely predisposed early wear of the cartilage in the big toe joint – causing me to adopt a conservative management strategy for my symptoms.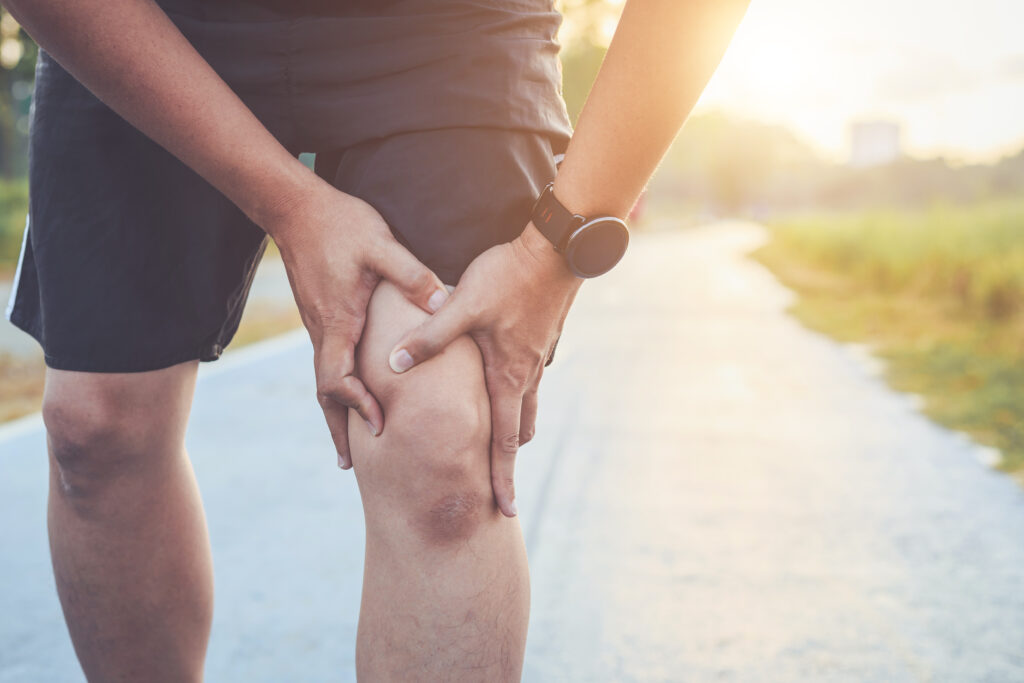 Most people now know that weight loss and low impact exercise is a great way to manage OA. But another avenue to be considered is the impact of diet on your OA symptoms. There is some promising science on a Mediterranean diet (MD) and its anti-inflammatory effects on arthritis.
The Mediterranean diet is a diet inspired by the eating habits of the people of Spain, Italy and Greece in the 1960's. The diet includes proportionally high consumption of olive oil, legumes, fruit, vegetables, unrefined cereals, moderate to high consumption of fish, moderate consumption of dairy products (mostly cheese/yoghurt), moderate wine consumption and low consumption of non-fish meat products.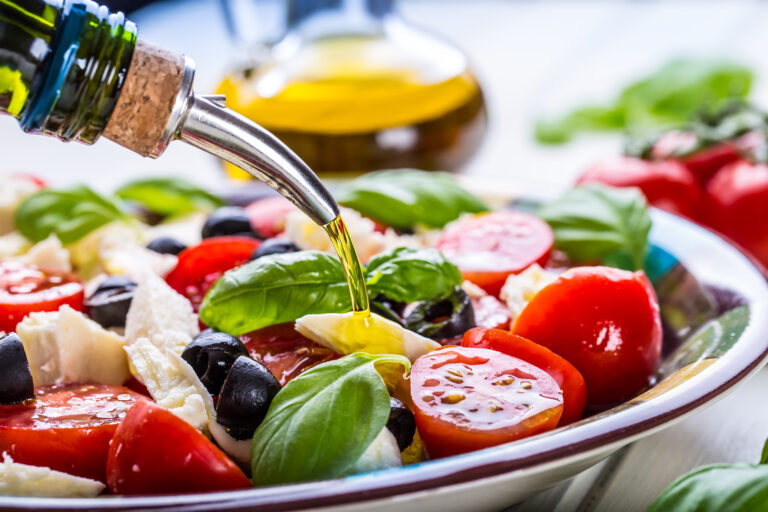 A systemic review of osteoarthritis and the Mediterranean diet has shown a significant reduction of the OA biomarker IL1-a in the diet group verse the control group. In another study by J.Dryer et al, they also showed that a MD can lower the pro-inflammatory cytokine IL1-a in the diet group verse the control group.
According to a Swiss Medical Weekly article the Mediterranean Diet helps modulate inflammatory pathways involved with arthritis. The Mediterranean diet is high in arachidonic acid and oleic acid. Both acids are anti-inflammatory molecules that help modulate the inflammatory process.
Phenolic compounds from olives, virgin olive oil and wine have received a great deal of attention because of their important anti-inflammatory, antiangiogenic, cardioprotective and anticancer properties. Phenol present in virgin olive oil and Carnosol a component extracted from MD herbs rosemary and sage have both been to show to have promising anti-inflammatory properties. 
As you can see there is exciting scientific results that seem to indicate that a Mediterranean Diet may be helpful for managing OA symptoms. A balanced healthy diet should be used in conjunction with exercise, manual therapy and other interventions to help reduce and control the symptoms of OA.
Our Osteopaths at Hoppers Crossing Sports & Spinal combine hands on therapy and dietary assessment to help with your recovery from injury and pain. Call us on 03 7038 0863 if you would like to know more.
For further reading on osteoarthritis, visit the Arthritis Australia website.
Written by: Steven Resic (Osteopath)
Dyer, J., Davison, F., Marcora, S.M., Mauger, A.R.. (2017). Effect of a Mediterranean Type Diet on Inflammatory and Cartilage Degradation Biokmarkers in Patients with Osteoarthritis. Journal of Nutrion, health & aging. doi: 10.1007/s12603-016-0806-y
Oliviero, F., Spinella, P., Fiocco, U., Ramonda, R., Sfriso, P., & Punzi, L. (2015). How the Mediterranean diet and some of its components modulate inflammatory pathways in arthritis. Swiss Medical Weekly. doi: 10.4414/smw.2015.14190